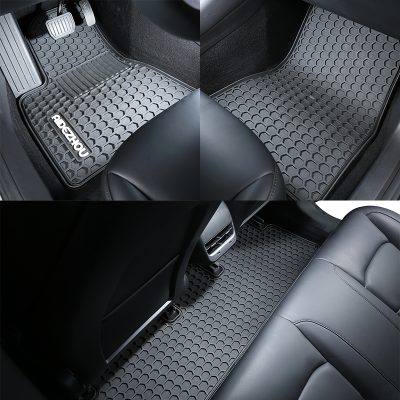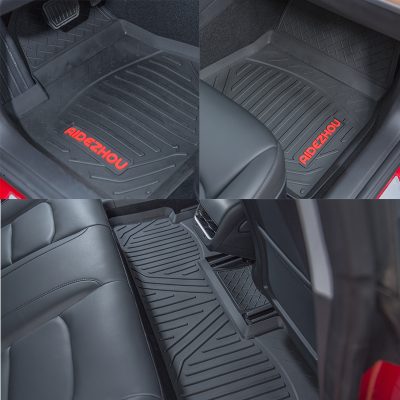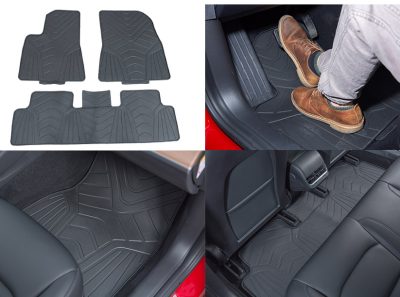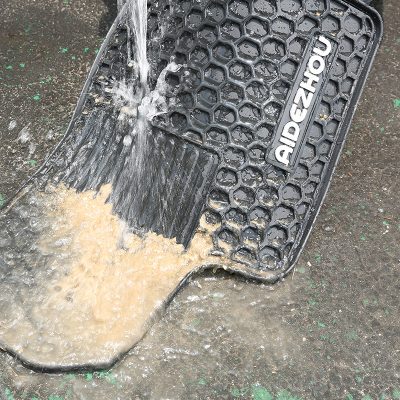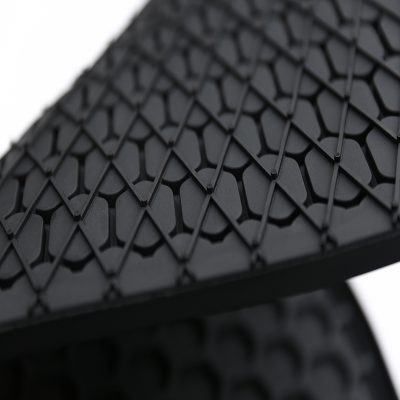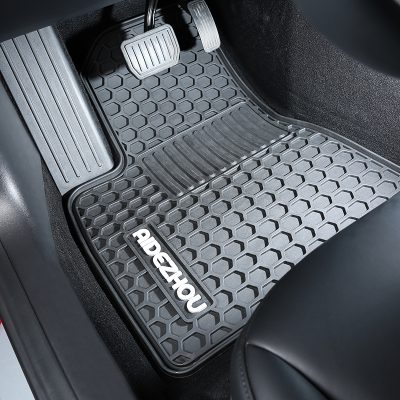 | | |
| --- | --- |
| Item: | Car Mats |
| Color  | Black,Grey,Beige  |
|  Material  |  PVC |
| Package  | Plastic Hook + Color Card+OPP Bag  |
| MOQ  | 1 set  |
| Certificate  | BSCI/ CA65/ REACH  |
| Size  | Front:72*50cm |
| Weight: | 1KGS |
| Position | Full Set |
| Payment Terms: | TT |
| Dispatch Time: | About 45 days |
| Feature: | Anti-slip/100% Fit for Cars |
Water absorption, dust absorption and decontamination of car mats can effectively prevent the residual moisture and dirt in the soles from sliding with the clutch, brake and throttle, avoiding safety hazards and reducing the possibility of contamination and damage to the interior. After all, cleaning the foot mats It is more convenient and economical than cleaning the interior. The environmental protection of the mat material, after all, the space in the car is limited, so the owner must choose a product with no smell and ultra-low formaldehyde content when choosing a mat. In this way, the harm to the human body can be minimized. Finally, it contributes to the aesthetics of the cab. A good horse is equipped with a good saddle. Of course, your own car needs suitable and high-grade foot pads to decorate and match, in order to appear more beautiful. The car floor mats mainly include flat floor mats and full-enclosed floor mats. The characteristics of flat car mats are easy to use, easy to disassemble and cheap, but the disadvantages are that they are easy to slip and have poor waterproof and dustproof effects. The full-enclosed mats use three-dimensional cutting technology, which extends the protection range of the mats to the car body. The advantages of the side wall and fully enclosed foot pad are that it is not easy to shift, it is waterproof and dustproof, and it is more three-dimensional and beautiful.
Car floor mats generally use environmentally friendly XPE materials as fabrics. Because XPE is a high-quality foam material, it is not only lightweight, but also completely non-toxic and tasteless. It has good wear resistance during use and is not easy to become soft and brittle due to temperature. The most suitable material for the production of car mats. Car mats are generally divided into two types: general-purpose and special-purpose car mats. General-purpose car mats are cheap and easy to slide. Special-purpose car mats for special vehicles are safer and more beautiful to use, are conducive to maintaining effective interior space, and are not easy to slide. Therefore, it is recommended that car owners buy and buy special car mats for special vehicles. The anti-slip performance of car mats is very important. Car mats with better anti-slip performance are equipped with a dual anti-slip design: firstly, there will be multiple embedded anti-slip buckles on the whole to ensure that the foot mats are tightly buckled with the car body to prevent the foot mats from shifting; In the main driving position, anti-skid pedals and rubber anti-skid particles are generally designed to effectively avoid the phenomenon of slipping on the soles of the driver's feet caused by the foot pads.